We recognize that all our patients are unique and deserve to receive orthodontic care that reflects their individual needs. Our experienced and talented team is committed to working with you and your family to create a comfortable, stress-free, and rewarding orthodontic experience every time you visit our practice.
We are pleased to welcome you and your family, and we look forward to working with you.
Our Team
Capitol Orthodontics has a young, lively, staff that enjoys getting to know all our patients and truly cares about their wellbeing. Dr. Schwartz and his team love coming to work every morning and look forward to meeting new patients and catching up with current patients. Dr. Schwartz's practice has created an environment that is enjoyable and relaxed, and the team hopes that each patient has a wonderful experience.
Vanessa — Chairside Assistant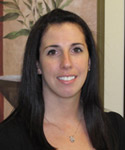 The almost 2 hour commute each way finally got to Vanessa who sadly recently reduced her hours. :( She assists Dr. Schwartz with all aspects of patient care and makes sure they are comfortable when they're in for an appointment. She loves meeting new people and learning interesting things about them. Some patients live really exciting lives and Vanessa enjoys hearing the great stories they tell. Most of all, she wants to make patients happy!
Vanessa and her husban has an active and affectionate dog named Kaylee who they love to play with - oh and 2 beautiful children as well. In her free time, she likes to go running and hiking and spending time with her lovely children, Natalie and Nathan.
Janeth — Orthodontic Technician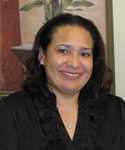 Janeth has been assisting Dr. Schwartz since 1999 by doing everything from changing wires to taking impressions. Capitol Orthodontics patients are really unique and Janeth loves learning about their different cultures. Spanish is her first language, and she enjoys being able to communicate with all Spanish speaking patients. She believes Dr. Schwartz is a wonderful orthodontist, and he has a great knack for being able to explain treatment in a way that is easy to understand.
Janeth is originally from Honduras and enjoys visiting her family there. She has three wonderful children, two daughters and a son, who take up all her time when she's not working!
Tifani — DC Treatment Coordinator
Tifani joined the team at Capitol Orthodontics in the beginning of 2014 with a focus on team work and customer service. She is a people person and her favorite part of her job is meeting new people every day and helping them achieve their goal of a beautiful smile!
Tifani is a mother of 2 wonderful children Madison and Christopher.
Shawna — Rockville Office Coordinator
Shawna joined Capitol Orthodontics offically in 2018 but had been working with our general dental colleagues for the past 25 years. From your first call until the day you finish your last retainer check-up, Shawna is your primary contact and source of information.
Laura — DC Office Administrator
Laura joined Capitol Orthodontics in 2019 after years working a general dental office in Northern Virginia. She brings her expert knowledge of all things dental, her wonderful friendly personality, and her leadership skills to our team.
Kelley - Orthodontic technician - Description coming soon!
Nina - Orthodontic Technician - Description coming soon!